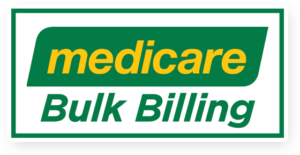 We are a Bulk Billing clinic for the patients with valid Medicare.
For private patient, $50 consultation fee will be charged.
You may be eligible to claim back some of this fee through your insurer.
OUR SERVICES
We offer a full range of Services including :
Your opinions are important to us. Whether it is a simple question or a valuable suggestion, we are here 24/7. You can call us by phone or chat us directly.
New Patient? Download the New Patient Information Form: